Lumache Bolognese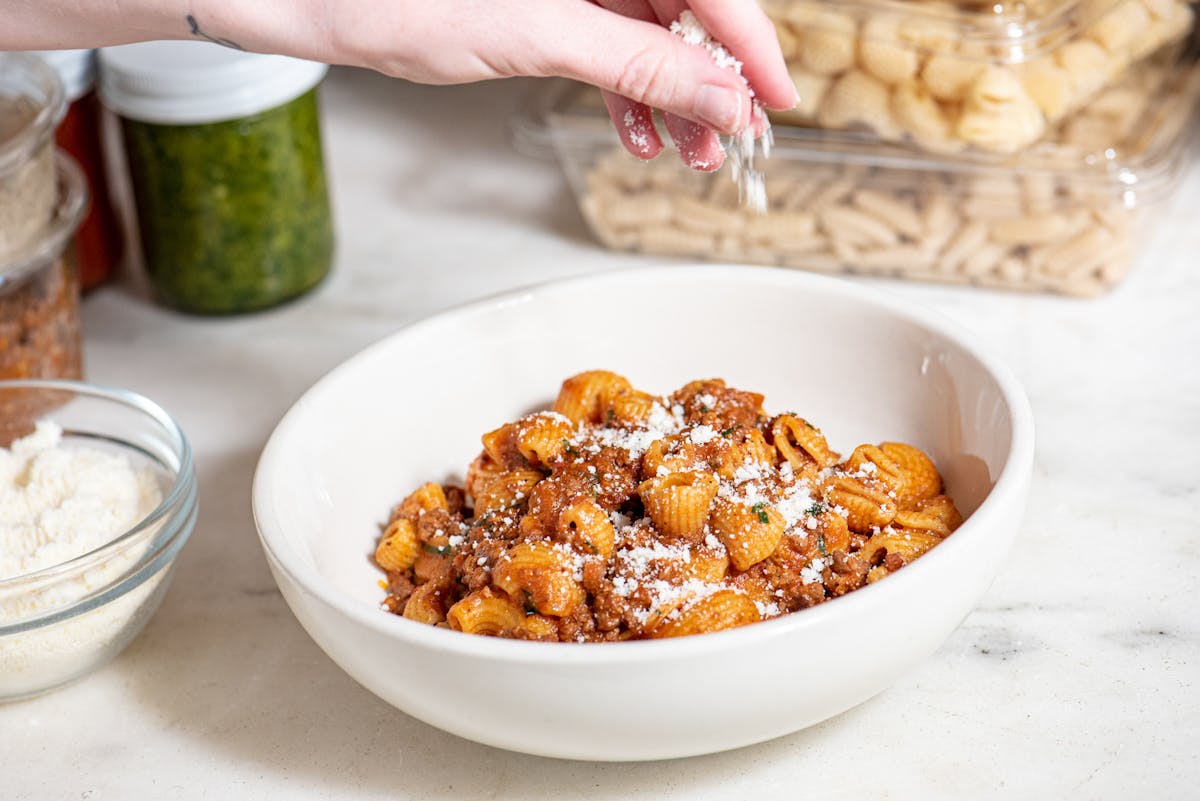 Single serving

6 oz Fresh Rosemary's Pantry Lumache

3 tbsp Rosemary's Pantry Bolognese sauce

1 tbsp butter

2 tbsp grated Parmigiano cheese

1 clove fresh minced garlic (optional)

2 tbsp Rosemary's Pantry Pomodoro sauce (optional)




Follow these instructions (from Chef Michael himself!) to make the perfect Lumache Bolognese at home:

1. Bring about 1 qt of water to a boil & season the water with salt. Cook the pasta for 3 minutes.

2. While the pasta is cooking, in a medium sized sauté pan add the butter and garlic. Cook over medium heat until the garlic is fragrant.

3. Add the Bolognese to the sauté pan (& optional Pomodoro sauce if you like it with more tomato). Bring to a simmer.

4. Once the pasta is cooked, save a cup of the pasta water on the side and drain the rest.

5. Add in 1/2 a cup of pasta water and the pasta to the sauté pan. Bring to a simmer as you stir and toss it. Cook the pasta in the sauce for one minute and add in the Parmigiano. Turn off the heat & toss or stir with a spoon.

6. Once the sauce is able to coat the pasta well it is ready to serve. Sprinkle a little grated Parmigiano.

Pro tips

- Don't put it back on the heat once the cheese is added - It will stick to the bottom of the pot!

- Pasta water should be as salty as the ocean.

- To bring that bolognese to the next level you can add a tablespoon of our Rosemary's Pantry black truffle butter!

- For an easy and quick salad on the side, make sure to grab a bottle of our La Bomba Basil vinaigrette and rosemary croutons. It goes great with escarole or any other hearty lettuces.